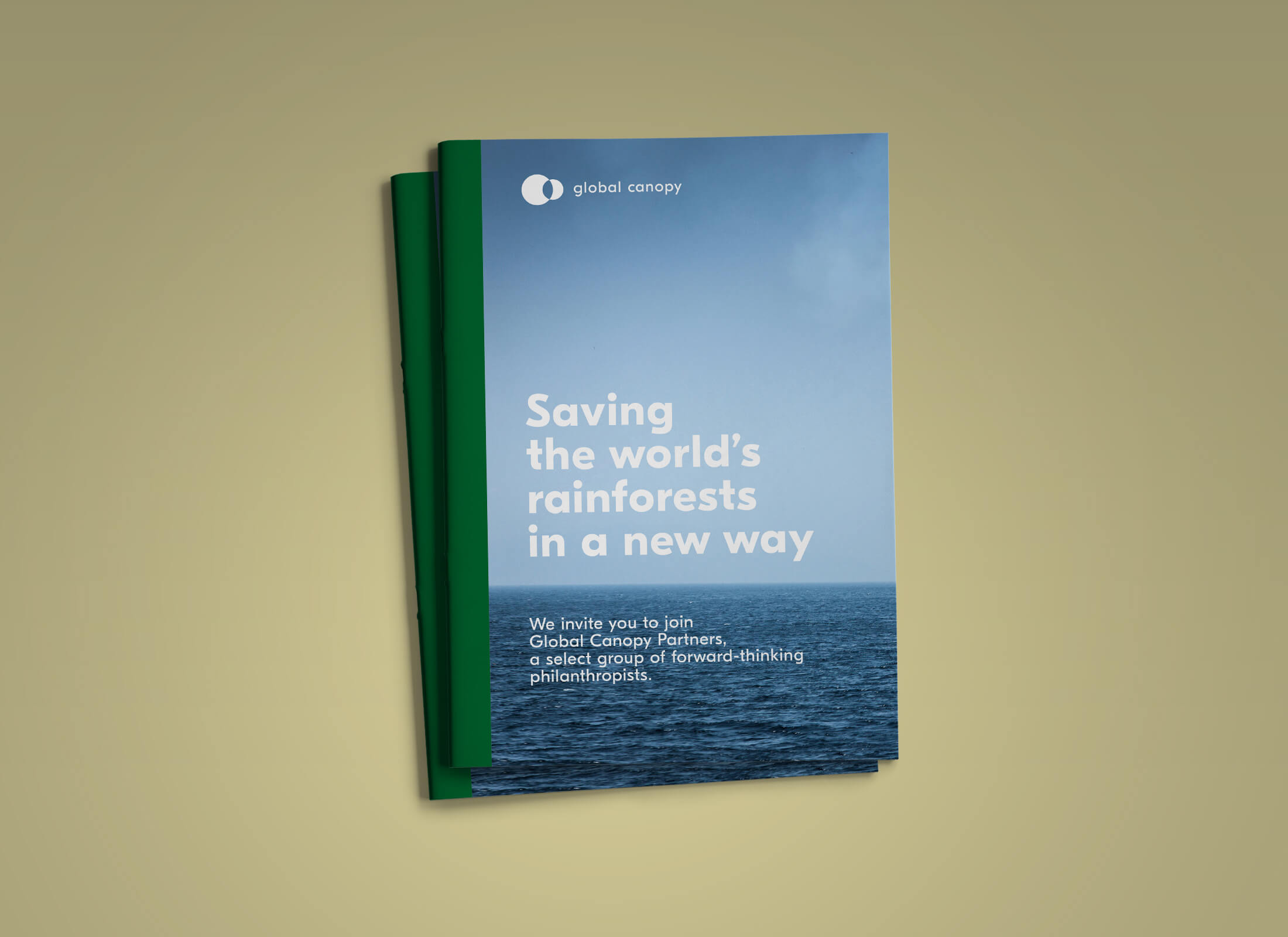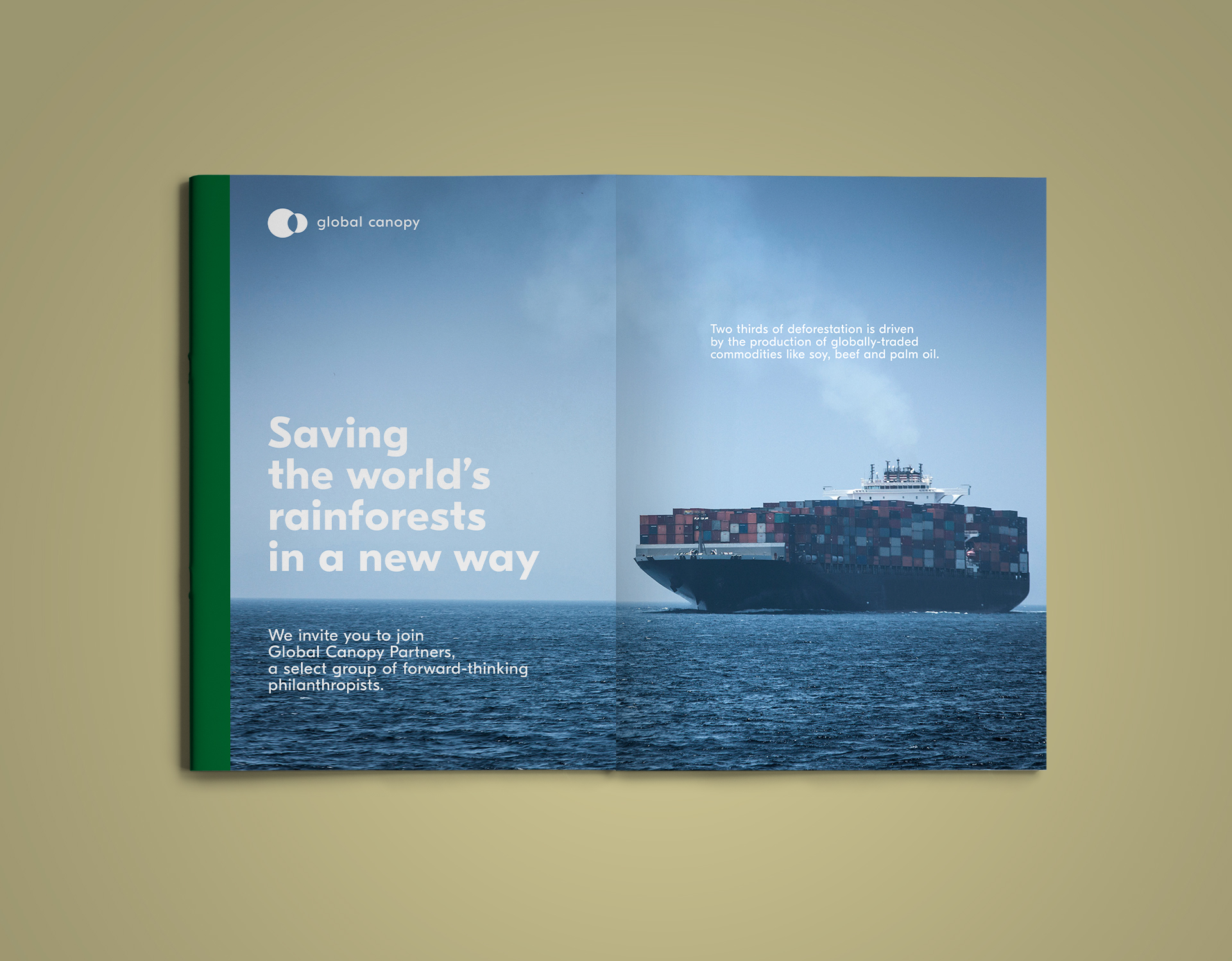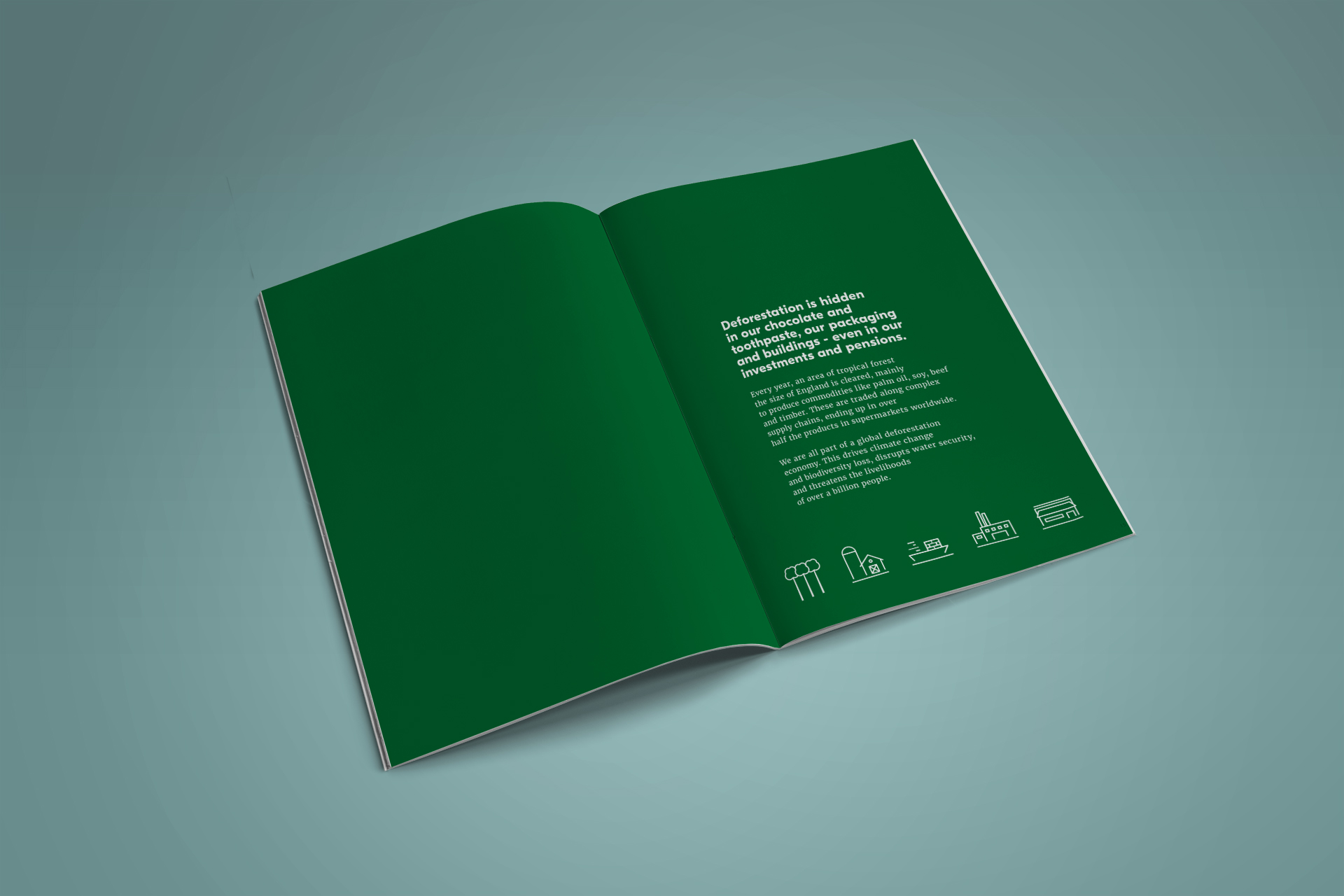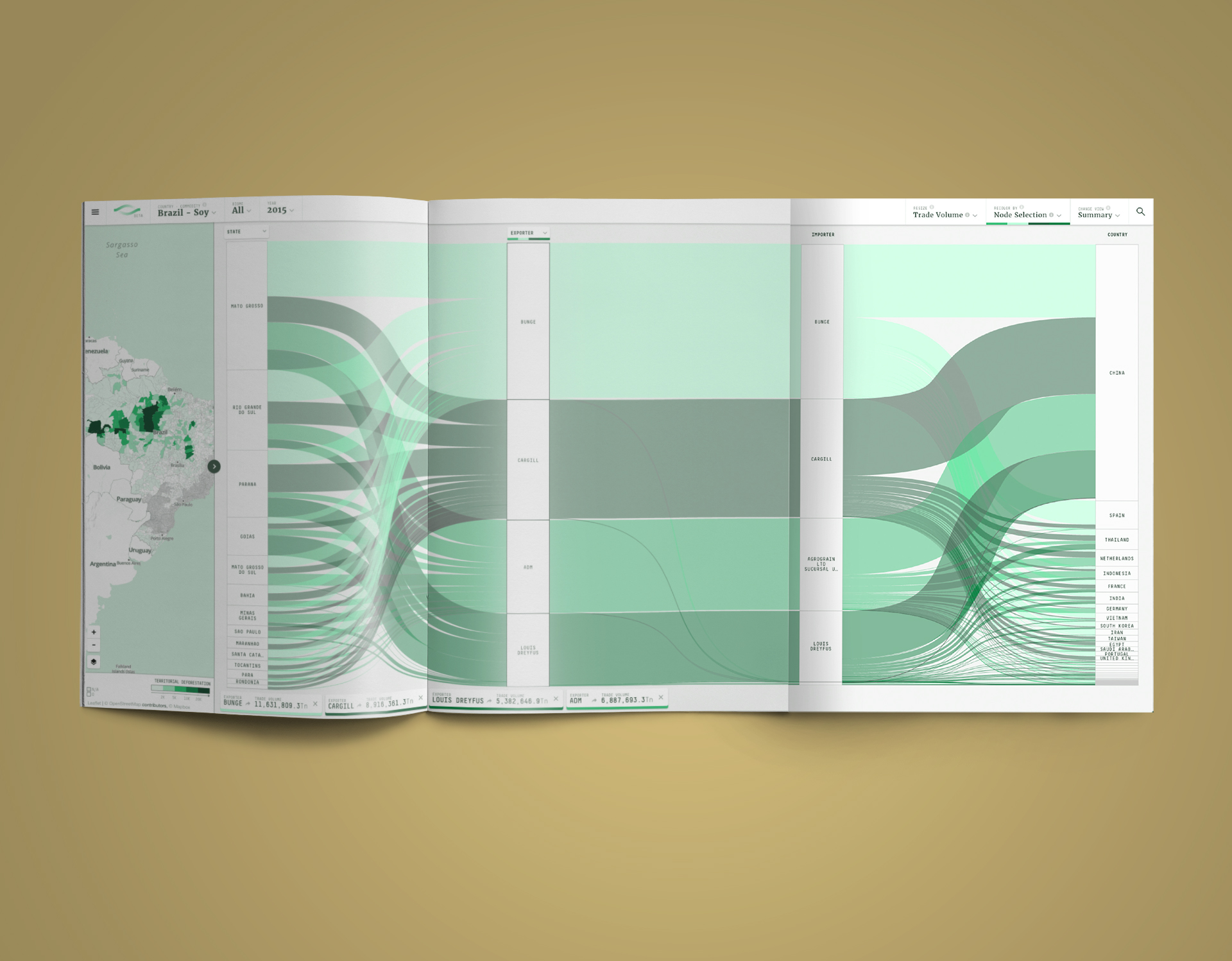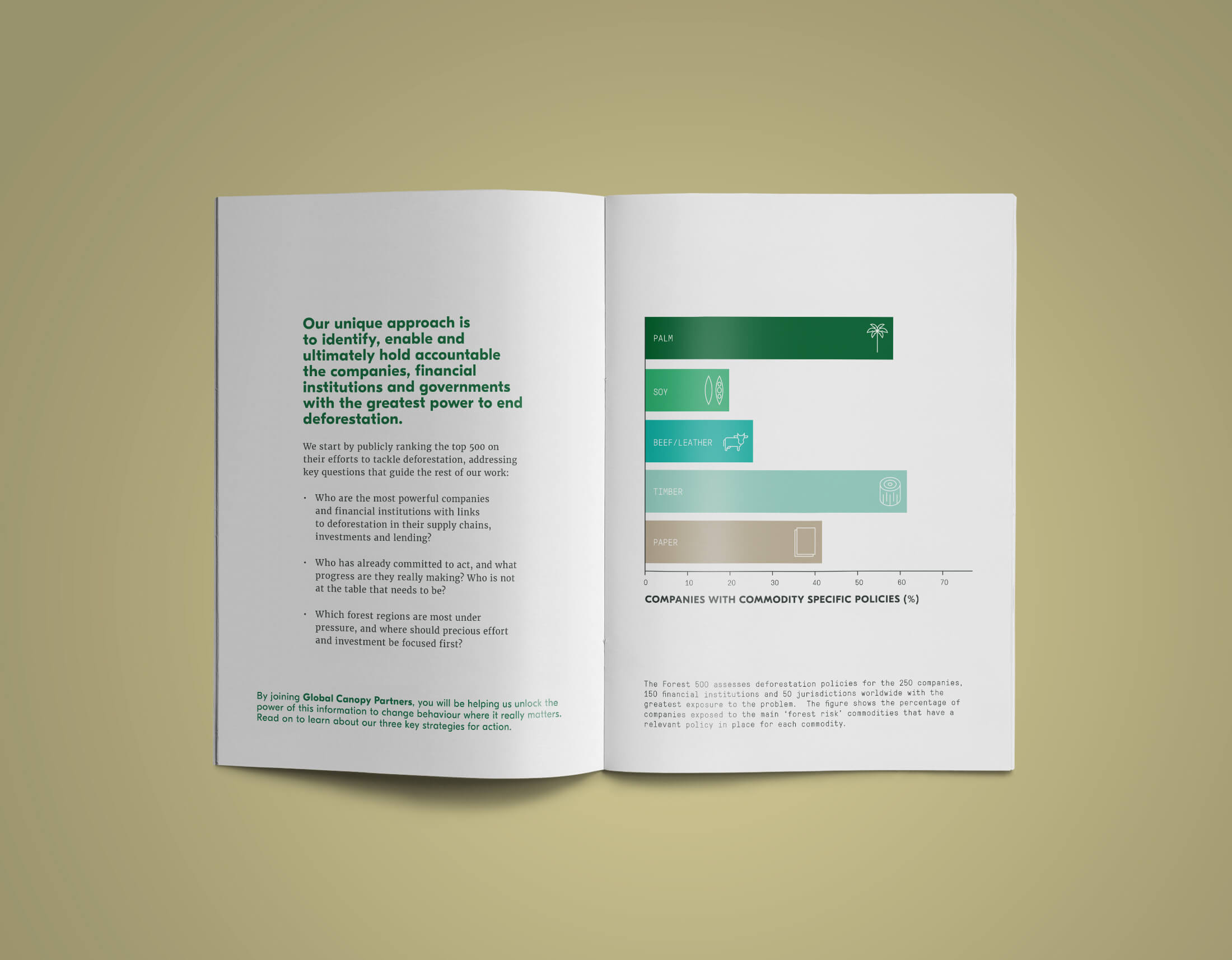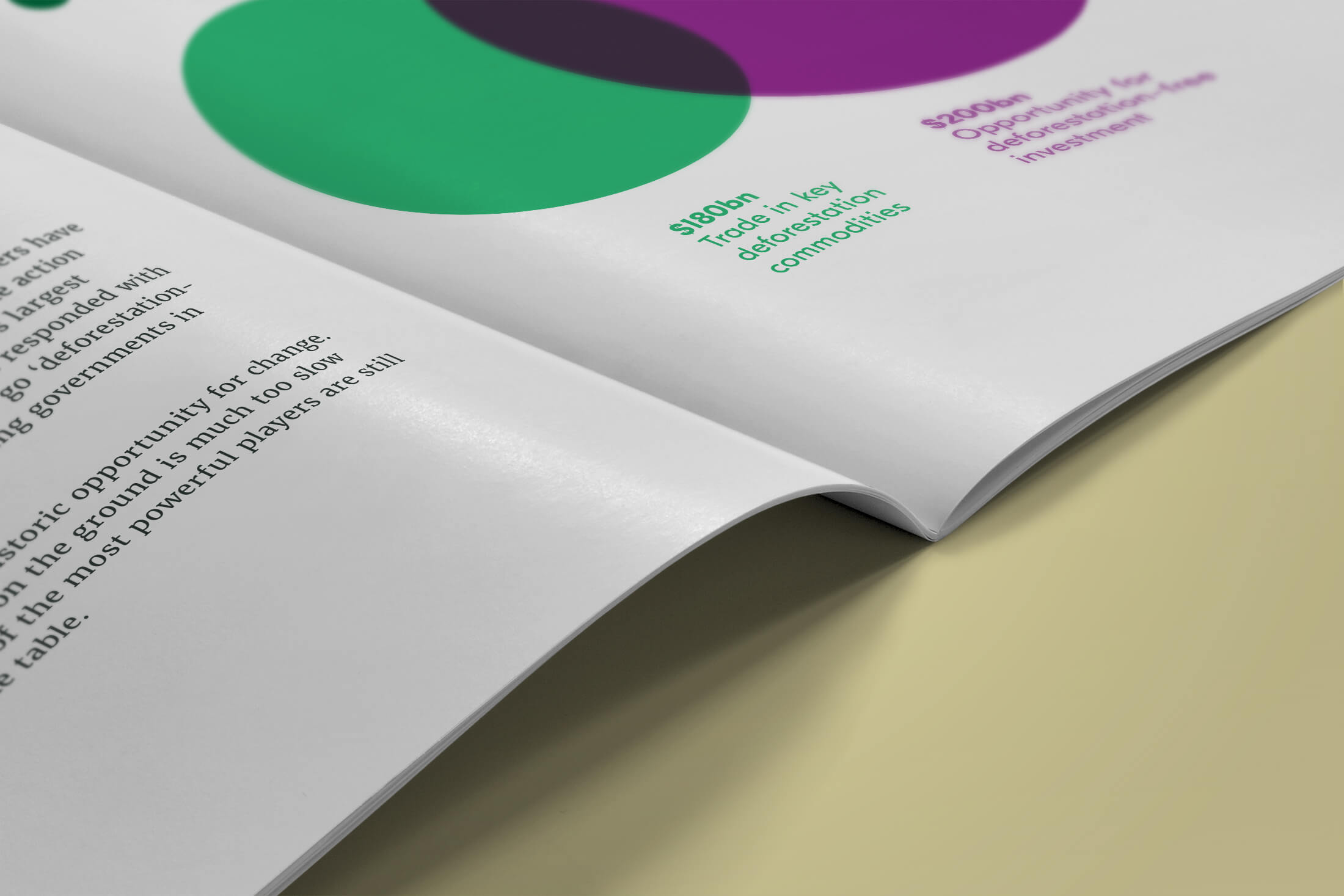 Global Canopy Partners Booklet
The brief
Global Canopy is an Oxford-based NGO, with a mission to accelerate the transition to a deforestation-free global economy.
We were assigned to design a booklet for an event  in London, UK. The idea was to showcase the organization's mission, alongside a selection of tools created by Global Canopy, in a simple but impactful manner.
We chose a classic double-pin binding , 160gsm uncoated paper for covers and 120gsm for the insides. Also we created tri-folds  on the cover and an inside spread tosymbolise the way Global Canopy works: by unveiling precious data, which indicate deforestation drivers. The second tri-fold is also an effort to simulate, the way trase platform works in an analog way (created by Global Canopy and Stockholm Enviroment Institute).